Wednesday, May 13th, 2009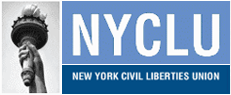 Last night on NY1 I heard about some new stats released by the NYPD. This morning I read the full story on NY1.  But by far the best source of information about this record number of stop-and-frisks is the NYCLU report. Here are some choice quotes:
According to an NYPD report obtained by the NYCLU and released today, police stopped and interrogated New Yorkers 171,094 times between January and March – a record for total stops. Nearly nine out of 10 of these stops resulted in no charges or citations. This record number of stops fell disproportionately on the city's communities of color – 89,000 of those stopped were black and 56,000 were Latino, while only 16,000 were white.
To get a better sense of the magnitude of this problem, that's about 1900 people a day that NYPD stopped, and of those about 1710 people a day were innocent and were released.  Additionally this is a 22% increase from the same time period last year.
What's even more disturbing is that the names and addresses of everyone stopped are being recorded. I can't really say it better than Donna Lieberman – the NYCLU's executive director:
"Every year hundreds of thousands of innocent New Yorkers are stopped, searched and interrogated by the police for doing nothing more than walking down the street," Lieberman said. "We are deeply concerned about this practice and about racial profiling by the police, and we believe the department must take aggressive measures to address this problem."
And some more from the NYCLU's Associate Legal Director:
"The NYPD is, in effect, building a massive database of black and brown New Yorkers," said NYCLU Associate Legal Director Christopher Dunn. "Innocent New Yorkers who are the victims of unjustified police stops should not suffer the further harm of having their personal information kept in an NYPD database, which simply makes them a target for future investigations."
Take a look at the actual report from the NYPD (PDF) – really a fascinating document to browse through.  It even breaks down the incidents by reason for stop, including some really choice reasons like "suspicious bulge", "hard object" (lmao, those two I had to include just for laughs), "area has high crime incidence", "time of day fits crime incidence", "wearing clothes commonly used in a crime", "inappropriate attire for season", etc.  So if you're a guy leaving a strip club at night, in a shady part of town, with a huge bulge of dollar bills in the pocket, and happen to be wearing a rain coat and a boa scarf you just got as a gift – you're quite likely to be stopped. I would imagine if you're black or hispanic and fit that set of circumstances, you might as well not even go into the street.
Granted that hypothetical joke of a scenario is just comic relief.  The situation is quite serious and its pretty obvious that racial profiling is going on.  And check this out:
In the summer of 2007, the NYCLU served the NYPD with a formal legal request to turn over the complete stop-and-frisk database under the state's Freedom of Information Law. The Department resisted transparency and so, in November 2007, the NYCLU filed a lawsuit in State Supreme Court challenging the NYPD. In May of 2008, the NYCLU won that case and received the database in October, 2008. The NYCLU is currently analyzing that database and will publish its findings this year.
I'm not a big fan of conspiracy theories, but this kind of thing makes you think twice.  We'll see what the NYCLU finds after they're done with their analysis of this DB. If you live in NY, join the NYCLU, membership is only $20/year and only $5/year for students, or join the ACLU or your local *CLU. And if you're already a member, donate, the NYCLU is a non-profit and the donations are fully tax-deductible.