Breaking Bad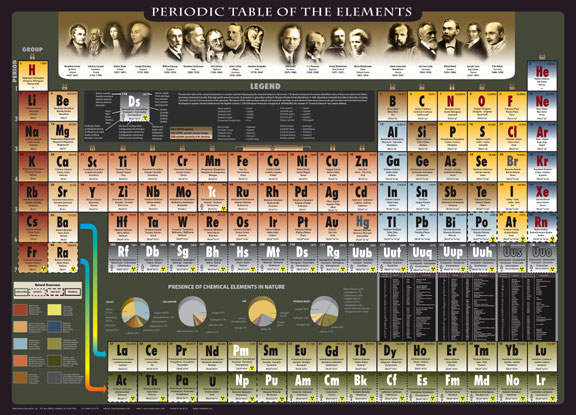 I watched a portion of Episode 1 of Season 2 of Breaking Bad on AMC.  You may of course wonder what the Periodic Table of Elements is doing in this post.  Well – its a series about a 50-year-old high school Chemistry teacher with a newly pregnant wife, a disabled son and a brother-in-law who is a DEA agent.  Walter – a Chemistry-inclined, otherwise ordinary and fully functional member of society, finds out he has terminal, inoperable lung cancer, and that he has at most a couple years left to live even with chemotherapy.  He partners with a former Chemistry class student of his – Luis – and goes into the business of cooking crystal meth to sell it and provide for his family after his impending death.  In the first episode when Walter confronts Luis – who he flunked in Chem class back in the day, he says:
"You know the business, I know the chemistry. I'm thinking maybe you and I could partner up."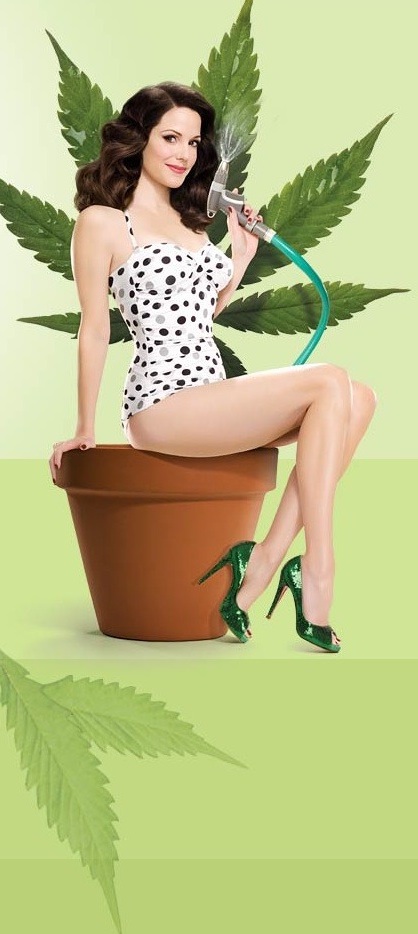 Let me tell you – this is the new Weeds!  Breaking Bad is a fascinating story, and a deep and complicated drama with action (of sorts) and twists, turns, cliff-hangers, etc.  Walter becomes a sort of super-hero (or villain, however you want to look at it) using brains and Chemistry knowledge to battle his way through some crazy situations.  Excellent, excellent show.  You can watch the first season in "minisodes" on Crackle – but you miss about 75% of the story, so I highly suggest either buying it on DVD or getting it through Netflix or downloading it or whatever floats your boat.  Unfortunately its not available for instant streaming on Netflix, which is a shame.  In any case, Season 2 just started, and you owe it to yourself to see the whole story before you get addicted to the new episodes.  This is definitely my new "Sunday 10 PM" must-do.  Here's a little preview ad image that AMC is using on Crackle.  I bet you Dmitri Mendeleev would watch it if he could.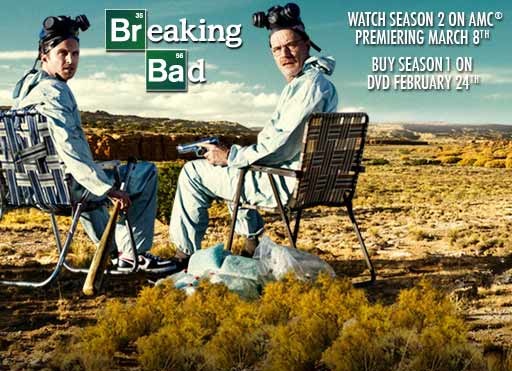 Tags: amc, breaking bad, chemistry, tv series, weeds